If we can give you just ONE piece of advice – then let it be this – your hosting choice matters, so make it a wise choice! If there is one place you want to make a financial "investment" into your business, this would be it.
We cannot count how many clients we have seen over the years that have come to us with websites that are on hosting services that are sub-par for running a business. From intermittent down time, to plugins not working to websites that completely go down – there is no lack of horror stories when it comes to website hosting.
It is incredibly important to understand that you will NOT find a perfect host – there is no such thing!
It is unrealistic to try and find a host that does not have some unsatisfied customers, but what is important is HOW MANY unsatisfied customers.
Down time is going to happen – even on the best rated and most recommended hosts. If anyone tries to tell you otherwise, they are lying. Sometimes – that down time may be something caused by YOUR OWN WEBSITE, not necessarily the host.
We are not really going to focus too much on actual comparisons here or even look at the specific offerings of each host – there are lots of sites that do that already. But because we do not take too much stock in websites that review hosts just to earn an affiliate commission – we wanted to do our own research our own way.
Our only focus in this post is to offer you informed and educated suggestions for hosting companies that have less negative feedback than the rest – as well as let you know the ones you should absolutely avoid.
IMPORTANT: We have done this research so that WE can have a list of hosts to recommend when we are asked – everything in this post is our opinion based on research, data and information we have seen. It is up to you to do your own research to make sure any host is a good fit for your needs!
Web hosting research.
How did we come to our conclusions in this article?
Below are the resources and factors that had an influence in our recommendations and feedback on finding the best website hosting.
1. Our over 12 years of experience with a variety of hosts (most now owned by EIG)
2. Our client experiences with hosts
3. Social media research (negative sentiments about hosts)
4. Google search using operators to narrow down details to show negative reactions
5. Private web/hosting forums we belong to
6. Public hosting forums / reddit / Quora and other Q&A style resources
Web hosting factors.
Below are some of the many factors we looked at in determining which hosts are great, not-so-great and just plain bad.
1. General number of hosted clients verses negative sentiments we found (the larger the host of course the more complaints will be found)
2. Costs
3. Uptime – we looked for specific posts/feedback regarding downtime and uptime
4. Service – we tried to analyze what people were saying who required support from each host
5. Speed – we looked at websites hosted on different hosts and ran them through speed tests to see how they faired – we also looked for related comments from customers on speed issues.
We did not use any hosting comparison websites in our research – because they do not care about real recommendations, they care about making affiliate commissions! Only real conversations, social signals and actual posts from real people were researched and analyzed for this post.
Difference between shared hosting & managed hosting.
When choosing your hosting – this is an option you need to understand before deciding what is right for you. Of course if your site is not on WordPress then you can skip this section!
We may do a more in-depth article on this topic in the future but for the sake of this article we will keep it simple! Below are standard details about each – but if you are thinking of WordPress Managed Hosting – be SURE you read the fine print to know for sure what you are getting.
Shared Hosting:
This will be fine for smaller websites that are starting our or do not generate a lot of traffic. You will be responsible for your own plugin/website updates, security, website backups and speed enhancements and you will have less host support.
Shared hosting is usually much cheaper usually $3.95 and up per month.
The cons of shared hosting are the risk of slow website load times, sites going completely down, limits on usage (unlimited does not truly mean unlimited) and potential issues with website code or plugins.
Managed Hosting:
This option is better for for those that want a more hands off approach to the day to day maintenance and have the budget to do so. Your site will be updated for you, optimized for speed, backed up and you will receive better support and security.
WordPress managed pricing is higher with most starting at $20 per month and going up from there.
The cons of WordPress managed hosting include traffic/storage limitations, fees for more usage, no email, no SSL
There are also other hosting options such as a VPS or Dedicated – and those we DO recommend as well for websites that have a large amount of traffic, but we will not discuss those here.
Why shared hosting is a bad idea.
One of the biggest issues with shared hosting plans is that most shared hosting plans cram as many websites onto a server as possible. If you have the low end shared hosting, you can expect to be sharing space with hundreds sometimes thousands of websites. There is also the misguided notion about unlimited hosting – but Unlimited Hosting Is Not Really Unlimited – and can result in your site being taken down with no notice!
What does that mean for you? Well imagine half of those websites gets a TON of traffic one day – whether due to spam, legitimate press or something else – the server only can handle so much traffic. So what do you think is going to happen to YOUR website? When you are sitting on a major highway with a lot of traffic on it – what happens? Yeah, you sit there. The same applies to servers – if a server has too much traffic and there is not enough room to get around – your website will suffer.
Below is an example of how many sites are being hosted on ONE IP address with GoDaddy.
We blocked out the IP of course to protect the innocent – but you can see this ONE IP has 999 other domains being hosted on it (this site is hosted at GoDaddy on a standard shared IP). And you can see that the ones in red are probably not what you want your business affiliated with. There was a few more porn and gambling related websites on this list – since there were so many we could only show a snapshot!
Web hosts you should 100% avoid!
These are just a few that we HIGHLY recommend you NEVER use for hosting – this is based both on personal experience, client stories and awareness from the development and hosting groups I belong in.
1) Endurance International Group
Any website division that is owned by a company called Endurance International Group (EIG) should be totally avoided. You can learn about them and the hosting companies they own here. They will typically buy a company, lower the costs – but also lower the service provided and try to up-sell way too many things you do not need. Sadly many clients who hosted on some of their hosts PRIOR to EIG taking over said within months of the take over service and performance declined rapidly.
Some of the more popular ones include Bluehost, Fatcow, Hostgator, HostNine, Hostmonster, iPage, iPower, IX Hosting….these are just a few on the list.
It is also important to try and find a host that will not eventually be bought out by EIG since many people have reported that happening and the service went bad quickly!
Linux Depot
Review Hell
General "Avoid EIG" search results
Research As A Hobby
2) GoDaddy
In our opinion this is the worse of the worse – and we have found it to be so bad we will not work on websites at all if they plan on or currently are using GoDaddy hosting.
Twitter
Down Detector – this is a good resource for reports of outages at some bigger hosts
General "Avoid GoDaddy" search results
3) List of others you should just avoid
Dreamhost – personal experience with horribly slow FTP sessions and plugin updates as well as slow page loads.
Shared hosting company reviews.
Below are the shared hosting companies we reviewed – we are working our way through some of the more popular hosts and will continue to add to this over time.
Squidix Hosting (shared) – Highly Recommended
Squidix Hosting offers a variety of hosting options from shared to VPS to dedicated servers and start as low as $2.95 per month for their shared hosting. They have been around since about 2011 and are a popular option for shared hosting.
One thing we hate – but most hosts do it is that they advertise their absolute lowest rate but if you want to pay month to month the cost is of course higher and you do not see that until you further in the cart process.So just be aware!
Other than that there is not a lot to dislike – a few comments on some threads about some customer service issues – but there will always be some of those out there no matter how good a host is. Other than that they look like a solid – reliable and affordable host.
OUR RESEARCH:
We actually came across Squidix while looking for feedback on another host – we had never heard of this one before. But after doing some digging – we could not find anyone saying anything bad anywhere. We did like how social the owner was on a couple of forums and how he addressed people.
We will actually be trying Squidix ourselves for some smaller affiliate websites we are working on to test out some SEO strategies.
SMALL SAMPLING OF NEGATIVE HOSTING FEEDBACK:
ReviewHell
Trustpilot
WOULD WE RECOMMEND:
Yes. While we have not used them personally – we found nothing that would deter us from using them – actually we found lots of reasons to use them given the great feedback we have seen.
Veerotech Hosting (Shared) – Highly Recommended
Veerotech Hosting offers Standard Shared Hosting starting at $3.95 per month. They have been around since about 2010 and seem to have a really positive brand. They do traditional shared hosting but do note that they are WordPress friendly and they do offer free migrations as well and a 30-day money back guarantee.
OUR RESEARCH:
One of the things we have seen a lot of people comment on about this particular host is the SPAM filtering they do with emails. It sounds like this is one area they excel in and clearly it is making customers very happy!
On an even better note – we could not find anything negative – at all.
WOULD WE RECOMMEND:
Yes. While we have not used them personally – we found nothing but positive things!
WordPress managed hosting company reviews.
If you are looking for WordPress managed hosting companies – then take a look at the following companies! Before you decide to go with a WordPress manage host be sure to evaluate what they allow or do not allow as some are very limiting.
WPX Hosting (WordPress Managed) – Highly Recommended
WPX Hosting used to go by the name Traffic Planet Hosting but recently changed their name to WPX.
OUR RESEARCH:
WPX Hosting offers WordPress Hosting starting at $24.99 per month. We have seen a lot of great things about them and you can see right on their home page how they are different from some of the more popular WordPress hosting options. We do like that they do free migrations and they do offer a pretty generous bandwidth.
SMALL SAMPLING OF NEGATIVE HOSTING FEEDBACK:
We got nothing. We did searches for Traffic Planet Hosting as well as WPX Hosting and came up with nothing negative.
All we came up with were positive true stories:
Small Business Trends
Blogging Wizard
WOULD WE RECOMMEND:
Yes. While we have not used them personally – we found nothing that would deter us from using them – actually we found lots of reasons to use them. There is also the added bonus as an animal lover and advocate that drew me to this page on their website where they talk about their work in saving dogs! How WPX Helped 350+ Dogs
Flywheel (WordPress Managed) – Recommended
Flywheel only offers WordPress Hosting starting at $15 per month. Their interface gets stellar reviews – and although there may be a little learning curve in using their admin – we could not find much on them in terms of negative remarks. As a newer kid on the block they are kind of killing it it seems. Admittedly their marketing seems to be marketed to designers/developers and resellers – but we found many using it for their personal websites.
The only downside is the cost as you grow. Their smallest package allows up to 5,000 monthly visitors – so you do have to be aware of your traffic volume.
OUR RESEARCH:
Flywheel has a pretty positive sentiment around the web. We could not find too much negativity on them and what we did find was mostly related to support taking a little longer than expected.
Flywheel hosting is recommended by WordPress.org – and when we reviewed feedback about them on their WordPress forum – we found 1 thread – that is it, and that is GOOD!
SMALL SAMPLING OF NEGATIVE HOSTING FEEDBACK:
Reddit Post – November 2017
Twitter Negative Sentiments – from October 2015 – October 2016
WOULD WE RECOMMEND:
Yes. While we have not used them personally – we found nothing that would deter us from using them – actually we found lots of reasons to use them.
Pantheon(WordPress Managed) – Highly Recommended
Pantheon offers WordPress Managed Hosting starting at $25 per month. Interestingly enough – Pantheon started their hosting journey as Drupal hosting providers – WordPress was a more recent addition.
OUR RESEARCH:
We could find almost nothing bad at all written about Pantheon! We tried really really hard to dig up something, and came up with just about nothing.
Pressable (WordPress Managed) – Not Recommended
Pressable is a WordPress Managed Hosting company with a lot of good reviews and customer satisfaction. Started in 2010 they focus on keeping your WordPress website secure and fast!
Pricing starts at $25 per month for up to 5 websites.
OUR RESEARCH:
While we did find a lot of good things and only found a handful of negative statements recently that were focused on load times we did find some things that would keep us from recommending them to our own clients. It seems in 2015 they were hit with some outages and attacks and in June of this year they deployed an action that hurt their hosted clients. Automattic which is a well known brand in the industry did buy a majority stake in the company earlier this year that should help improve things.
They also do not allow you to use caching plugins because they claim their managed services take care of all that for you.
SMALL SAMPLING OF NEGATIVE HOSTING FEEDBACK:
WP Tavern
WOULD WE RECOMMEND:
No. At this time we cannot say we would recommend them. Although we did not find a lot of horrible things in recent months – the news over the last year would make us worried. It may be a host we revisit in the future though to see how they are doing.
WPEngine (WordPress Managed) – Not Recommended
WPEngine offers only WordPress Managed Hosting that starts at $29 per month.
OUR RESEARCH:
WPEngine has a lot of happy customers – there is some negative sentiments out there but not an overwhelming amount. Several were related to their pricing – which can add up if you are not careful and the rest were issues with site speed.
They are good if you do not need full control of your website and only have 1 website to host. They do tend to limit some plugins and do not allow full access to your website – so we would not recommend it if you are someone who likes to have full control of your website. There has also been comments that while the do concentrate on front-end speed, some have found the admin areas to be a bit sluggish.
Updated 4/7/17: We are starting to see more negative sentiment about WPEngine and many existing customers claim to be seeing a drop off in service. We also had a first hand experience with someone who is hosted on WPEngine and just do to the fact that you cannot have full control over the plugins you install and you cannot access your root website, which unless you are a developer is probably not a huge deal – but we do not feel comfortable with it.
SMALL SAMPLING OF NEGATIVE HOSTING FEEDBACK:
Shout Me Loud & Shout Me Loud
Matthew Woodward
WOULD WE RECOMMEND:
We will personally not be recommending them because of some of the negatives we have found, but it seems to be a pretty viable option for most.
Reviews of companies offering WordPress managed and shared hosting.
The following are companies that offer you the option to choose managed WordPress hosting or standard shared hosting.
Siteground (Shared & WordPress Managed) – Recommended
SiteGround offers both Standard Shared Hosting and WordPress Managed Hosting starting at $3.95 per month.
SiteGround is a WordPress recommended hosting company. We did find many forum threads that did note some issues. But we did also find a post where they actually tested the uptime of SiteGround and the results were good – the comments showed people are pretty happy as well.
OUR RESEARCH:
SiteGround has a pretty positive sentiment around the web overall. We could not find too much negativity on them and what we did find was mostly related to over use of available space based on their package or what people deem as "deceptive pricing practices".
The one thing we did like was when we researched the number of domains on the shared hosting packages – it seems like they do not cram too many on an IP – which is great news.
Below we are sharing the domains on 2 different IP's of websites hosted at SiteGround – one is hosted on the GrowBig plan (this is the one with more domains) the other on the GoGeek plan (this is the one with less domains).
SMALL SAMPLING OF NEGATIVE HOSTING FEEDBACK:
Th3 Core
Twitter Negative Sentiments – from October 2015 – October 2016
We also found an interesting post about how a website owner received a notification about their site being "temporarily limited" because their CPU time usage quota was exceeded". This can happen on ANY host – so you need to be aware of your usage!
WOULD WE RECOMMEND:
Yes. While we have not used them personally – we did not find enough to scare us away and actually found more people saying good things.
Media Temple (Shared & WordPress Managed) – Not Recommended
Media Temple offers both Standard Shared Hosting (notice that you can have 100 sites yourself on this shared server – we can only imagine how many they cram into that server!) and WordPress Managed Hosting starting at $20 per month.
OUR RESEARCH:
Media Temple has always had a pretty good reputation for hosting and was pretty widely recommended for their VPS and Dedicated servers – but their shared hosting plan is not receiving great reviews, especially for the price they are charging.
We found 999 websites on an IP that is hosted with Media Temple on the WordPress Managed Plan. That is just asking for trouble and we could never recommend them for this reason alone.
PERSONAL NOTE: We have a client hosting with us now that did host with Media Temple on their WordPress Managed Hosting plan. They moved to us because of the slow speed and issues with site down time and database connection issues. I can attest first hand to the issues as when they first came to us for website help – they stayed on their existing hosting for a few months until we realized how much of their issues were hosting related and suggested they move.
Oh, and did we mention they were acquired by GoDaddy – that should be enough right there to RUN – and fast.
SMALL SAMPLING OF NEGATIVE HOSTING FEEDBACK:
Engage WP – be sure to read the comments for more true stories.
LunarLog
Twitter Negative Sentiments – from October 2015 – October 2016
WOULD WE RECOMMEND:
While we did find a small amount of negative reactions – we cannot recommend Media Temple for any hosting because of our personal experiences with poor support, server errors and lack of service.
RECOMMENDATIONS – Shared hosting
Small Websites With Low Traffic And Low Resource Usage or Not On WordPress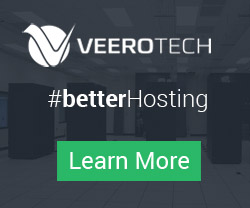 RECOMMENDATIONS – WordPress Managed hosting
Below are the WordPress Managed hosting companies (in order of preference) we are suggesting for those with bigger websites, more consistent traffic and who want a more hands off approach to their website maintenance.
Do your own web hosting research.
Because we could not possibly go through every single host out there and wanted to look for vendors that were lesser known with exceptional service – if there is one you are considering that is not covered above, here are some steps you can take to get you a more unbiased look at the host you are considering.
1) Ripoff Report
The reason we look at this is because if people are willing to take the time to write something negative – it must have been a pretty bad experience. But it is important to keep in mind these hosts have thousands of customers – and there is no way they will have 100% client satisfaction. We looked here and found GoDaddy with 187 complaints, LiquidWeb had 3 and Siteground had 1. Some of the hosting companies had no listings at all – which means they did not piss off any body too badly!
2) Twitter Search
Twitter is a great way to see what is being said about a brand. Go to the advanced search page – and then enter the following:
-Under the PEOPLE area enter the twitter handle in the "mentioning these accounts" field, so for SiteGround you would enter @siteground in that field
-For dates we like to use the last 12 months so we ran 10/31/15 – 10/31/16 to get the most recent sentiment.
-In the last field called "OTHER" you can check the negative box
-Click SEARCH
3) Use Google Creatively
Think outside the box when doing searches and take advantage of Google Search Operators to help you find great articles and posts!
So if I want to find if SiteGround is a good option – here are the searches I will do to find current information:
allintitle:siteground+bad – then I will make sure in the SEARCH TOOLS area I have selected only to return results for the last year since I really only want CURRENT information to make sure they are not going downhill.
This will give me any pages that have the words Siteground AND Bad in their page titles. I found 4 results – one link caught my eye immediately at Web Hosting Talk
What to consider when shopping for hosting.
Yes, we gave you a lot to think about! We hope this post helped you narrow down your list to maybe 2 or 3 hosts to consider, but you still need to really think about what YOU need! Every website need is different as is the services needed by a host based on your own level of technical experience.
It is also important to remember: THERE IS NO SUCH THING AS A PERFECT WEB HOST! NONE. NADA. ZILCH!
Here are some things you want to really look at when choosing your host!
1) TRAFFIC – The amount of traffic you receive monthly can greatly affect your price on many hosts. Most shared hosting companies have unlimited traffic plans (but they are not really unlimited so you need to be careful) – while typically WordPress Managed hosts only allow a certain amount of traffic with each plan.
You need to know your traffic to make sure you get a plan that fits your needs and budget.
Also, if you are going for WordPress Managed hosting be sure to find out if bot traffic is counted as a portion of your traffic usage! Because bots can visit so often, this has proven to be a problem with many hosts. For example WP Engine used on their small plan allows 25,000 visits per month – but you could get 1,000 visits just from bots – they would count that as traffic. They have since changed that though.
Since traffic CAN affect pricing on shared and WordPress hosting websites make sure you carefully consider this portion.
2) TYPE OF CONTENT – Are you blogging? Running a photo website? Offering video tutorials? Depending on the type of website you have will also affect the hosting you need. You will be using more server resources and you need to be sure that you have enough to handle it on the host/plan you select.
3) BACKUPS – Can you handle your own website backups or do you require a host that will do that for you? If you are considering shared hosting backups are done infrequently, in WordPress Managed hosting they may be daily.
4) MIGRATION – Will the host migrate your website for you or will you need to move it yourself?
5) SSL – If you need an SSL certificate some hosts may include them (let's Encrypt is common these days), while others will require you to purchase one.
6) EMAIL – Shared hosting will usually include email with your plan while most Managed WordPress hosting will not so you will need to find an email service.
7) GUARANTEE – You should make sure the host you choose has a money back guarantee in case you see issues early on! Be sure to read their terms for this.
8) COSTS – Lots of shared hosts can have "deceiving" pricing so it is important to understand any introductory offers, month to month versus yearly costs, pricing increases after first year and most importantly pricing for overages in usage. (Usage charges are more commonly found on WordPress Managed Hosting plans)
9) SERVICE – We suggest CALLING any host you are considering. Ask them about their uptime, pricing, usage plans, security – get a feel for their service before you commit!
Updates to this post.
We will do our best to continue updating this post pretty frequently as we have time. We will add new hosts and edit existing hosts as often as we can to keep this an accurate and unbiased resource!
Last updated: November 13, 2018
Tell us about your web hosting experiences!
We hope this was helpful! Do you have any experiences with any of these hosts and can offer feedback? Will you be trying any of the above hosting companies? Do you disagree with anything we have written – give us a shout and let's get the conversation started!
DISCLAIMER: Any information in this post is combined from personal experience in my over 10 years of requiring hosting services and in-depth online research of all hosts within the last year. This post is meant to help you decide who to use with an UNBIASED review. Our recommended service providers are recommended because we found them to be acceptable as alternatives for your hosting needs and while these may be affiliate links – we are ONLY recommending them because we believe in them. 2 Dogs Media will never use affiliate links for items we would not use ourselves.